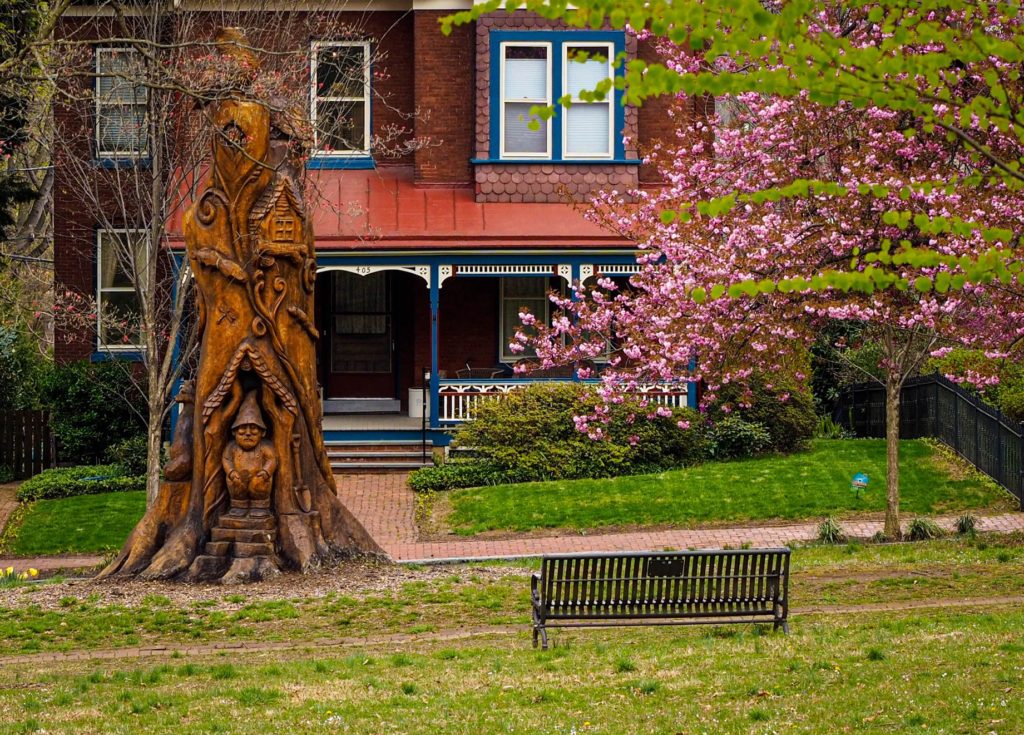 The continuous improvement to Marshall Square Park would not be possible without the generous support of our members and donors.
All Friends of Marshall Square Park memberships and donations are tax-deductible.
Future Project Priorities:
Install new swing set and toddler's playground equipment.
Install fencing and landscaping in playground area.
Update existing pathways and re-establish key historic pathway    locations in a porous rubber mulch paving.
Install larger radius brickwork and steps up into the park at the Biddle and Matlack Streets corner.
Install brick sidewalk on Franklin St. side of park.
Install period cast iron lamp post around park perimeter and along diagonal pathway.
Install more spring bulbs.
Install electrical service to the Swiss Cottage.
Re-install historic circular paths around Civil War monument.
Install Medal of Honor ground marker at Civil War monument.